molina & son
brick pavers inc
With over 20 years of experience, Molina & Son Brick Pavers Inc is your place to go for when renovating the outside areas of your property. Give us a call today!
Molina is a leading supplier of brick, clay, and travertine paving in South Florida. Our experienced team of designers and installers have paved hundreds of driveways, pool decks, patios, walkways, firepits and more, on private and commercial properties throughout the region. Our dedication to hardscaping craftsmanship has made us one of the most sought-after paving contractors in South Florida.
Why Choose Us For Your Paving Installation Project
Our experienced, professional paving crews are qualified and certified to install brick, clay and travertine pavers and retaining walls. We work with the highest quality pavers on the market, and collaborate with homeowners and designers to create one-of-a-kind spaces to extremely high levels of quality and craftsmanship. If you are looking for the best pavers company in South Florida, contact
Molina
.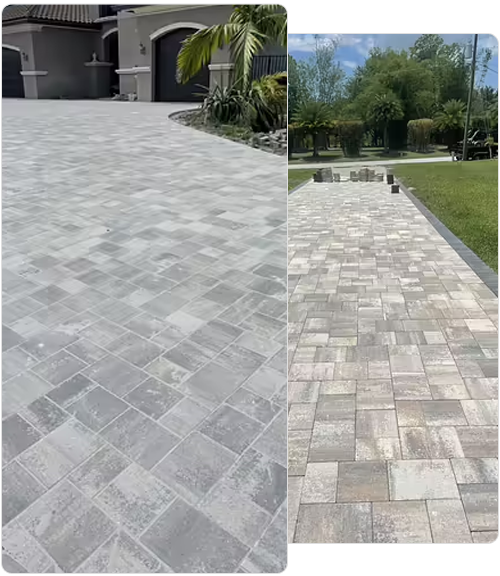 One of the best ways to enhance the look of your yard is to install a paver patio. Brick, clay, or travertine patio pavers are durable and beautiful and add value to your property.
Pavers are a better option for your patio than many other materials on the market, with several benefits relating to affordability, durability, and style.
BENEFITS OF A PAVER PATIO
A paver patio, installed to high-quality standards by experienced paving professionals, offers the following advantages:
PAVING INSTALLATION
When it comes to paving installation, you have to think smart and contact us before you start somewhere else. We use high-quality materials and are very experienced in what we do.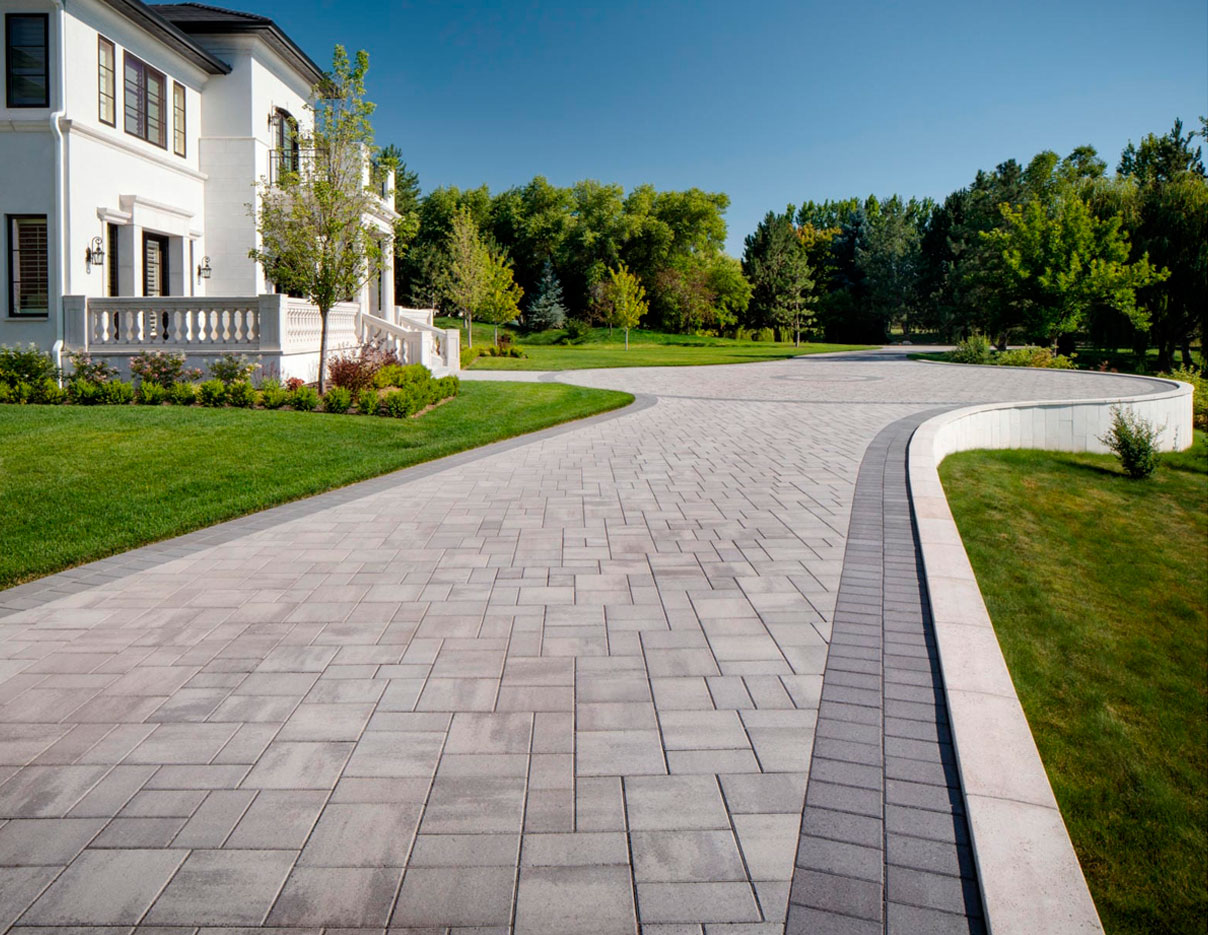 WHAT TO CONSIDER WHEN CHOOSING
PAVERS FOR YOUR PATIO
Aside from your budget and the durability of the material, there are several factors that you should keep in mind as you select suitable pavers for your patio. You are making an important design decision that will set the tone for your yard for many years to come, so the first thing to do is to make sure that you select the right color and pattern. Think about the optimal color you need to bring your patio to life. You should also consider the shape of the pavers, as well as the layout pattern that will be most appropriate for your yard.
DESIGNS & PATTERNS FOR PATIOS
Pavers can be installed in a variety of patterns and designs, one of their many benefits. You could opt for herringbone, basket weave, running-bond, stack bond, circular, or fan patterns. The choice of pattern will depend on your preferences, as well as your choice of material and the shape of the area of being paved.
Here are answers to some of the most common questions we get asked about paver patios.
Jim Winters
Great people to deal with very professional great service and excellent prices
Mike Surtain
Great crew. Extremely helpful and an amazing quality of product. I will definitely be a repeat customer. Thank you Leo!
Lisa Smith
We went to Molina and Sons after calling many other places and having no idea what we were doing and experienced terrible customer service with other companies. All my husband and I had were a few photos of our current project needs. Leo and his team were wonderful and extremely knowledgeable. They created our vision for the project beyond what we could have ever imagined. I'll forever use Molina and Sons for any other paving projects that we need. Thank you Leo!